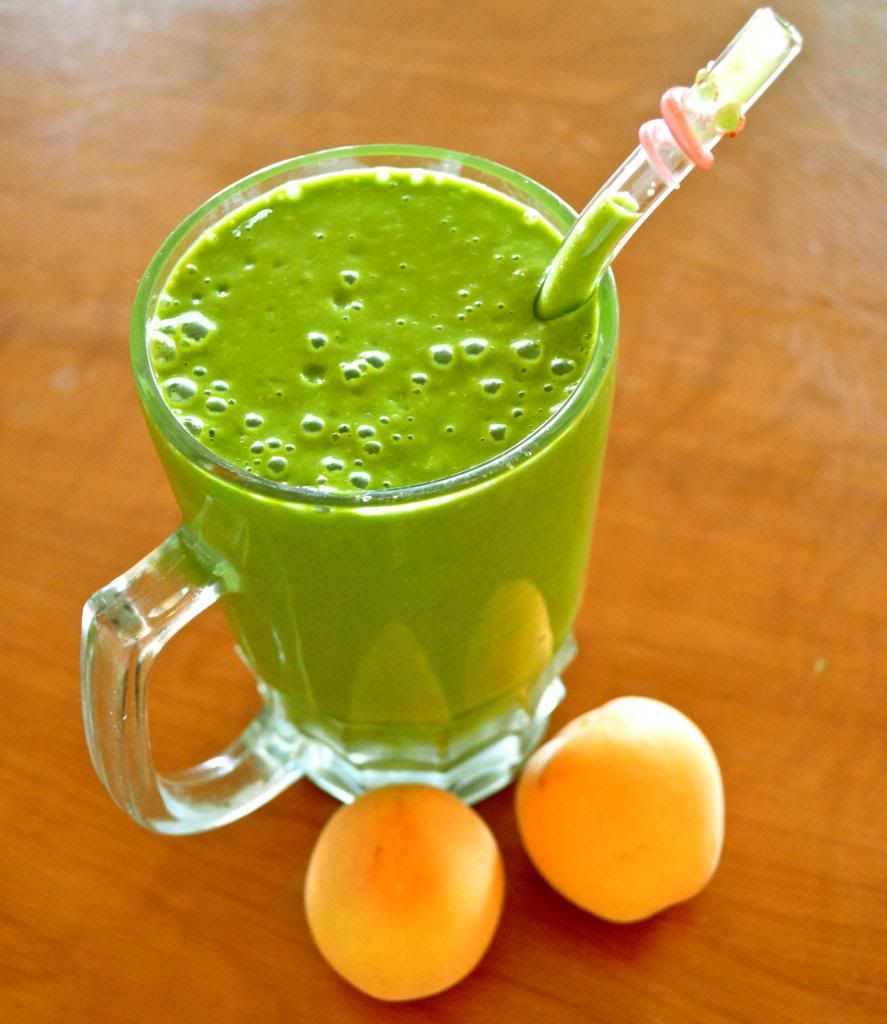 I apologize for not having posted in so long! I have had a lot going on these past few months and have been working working working to finish up school before I move to Vancouver and start Acupuncture school in the fall. I plan to start posting more often later in July after I have moved but for now I thought I would share with you one of my favourite smoothies combinations this summer. I'm loving loving loving young coconuts and am also trying to find different ways to add spirulina (blue-green algae) to different recipes to try to hide the taste! Spirulina is extremely high in protein and includes GLA which is known for its anti-inflammatory properties. The only problem is it tastes really awful. I added a little to this smoothie and you can hardly tell its there!
P.S.
Simon has already moved out west and sent me this picture of the the mountain view from our new bedroom window!
COCONUT & APRICOT GREEN SMOOTHIE
✿

1 1/2 cups coconut water (from one young coconut)
✿ 1 cup young coconut meat (from one young coconut)
✿

1/2 small banana
✿ 2 small fresh apricots
✿

2 cups kale
✿ 1/4 tsp spirulina
✿ 1/2 tsp matcha powder
✿ 1 tbsp coconut oil
INSTRUCTIONS:
1) Open your coconut using whatever method you choose! (I use a knife and a hammer to break a circle around the top of the coconut).
2

) Empty the coconut water into the blender and scoop out the young coconut meat. Add the meat to the blender once it has been all scooped out.
3) Add the remaining ingredients to the blender and blend on high until smooth. **Add an ice cube if you want it really cold.
4) Pour into glasses and enjoy!
Have a wonderful weekend!
Love,
Malakai