Happy New Year! 2013 is looking to be a big year filled with lots of changes! My new years resolution: to be the happiest and healthiest I can possibly be. What better way to kick off the new year than with the greenest green juice imaginable!
When I first started juicing I stuck to the very basic juicing ingredients(kale,spinach, ginger,lemon,apple,carrots,beets).
One challenge I have set out for myself this new year is to make more creative juices with lots of different vegetables. Last fall Simon and I fell in love with fennel, it is lovely roasted and in soups and as it turns out it makes a fabulous juice too. If you have never tried making green juice I would highly recommend it. It's much lighter than a smoothie so you can have it as a mid day pick me up and you don't even need a juicer (see below)!
SUPER GREEN FENNEL JUICE
(Makes 1.5 - 2 cups juice)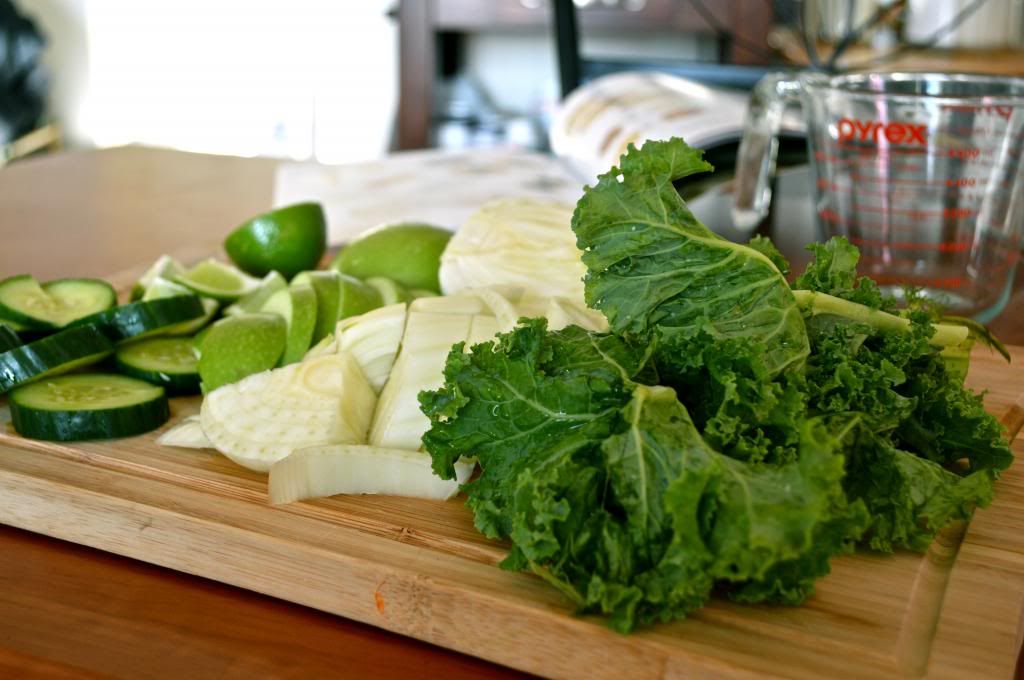 INGREDIENTS:
2 cups chopped leafy kale
1/2 green apple (chopped)
1/2 lime (cut into quarters)
INSTRUCTIONS:
1) Chop all of the ingredients.
Option #1 Juicer Method: Juice all of the ingredients in a juice (I recommend the hurom slow juicer). To ensure that there is no pulp in your juice you can strain it through a fine mesh nut milk sac.
Option #2 No Juicer Required: Place the cucumber in a high power blender with a small amount of water. Pulse until liquified. Add the remaining ingredients and pulse on high. Strain the mixture through a fine mesh nut milk sac. Voila - your juice.
Wishing you a happy and healthful new year!
Love,
Malakai