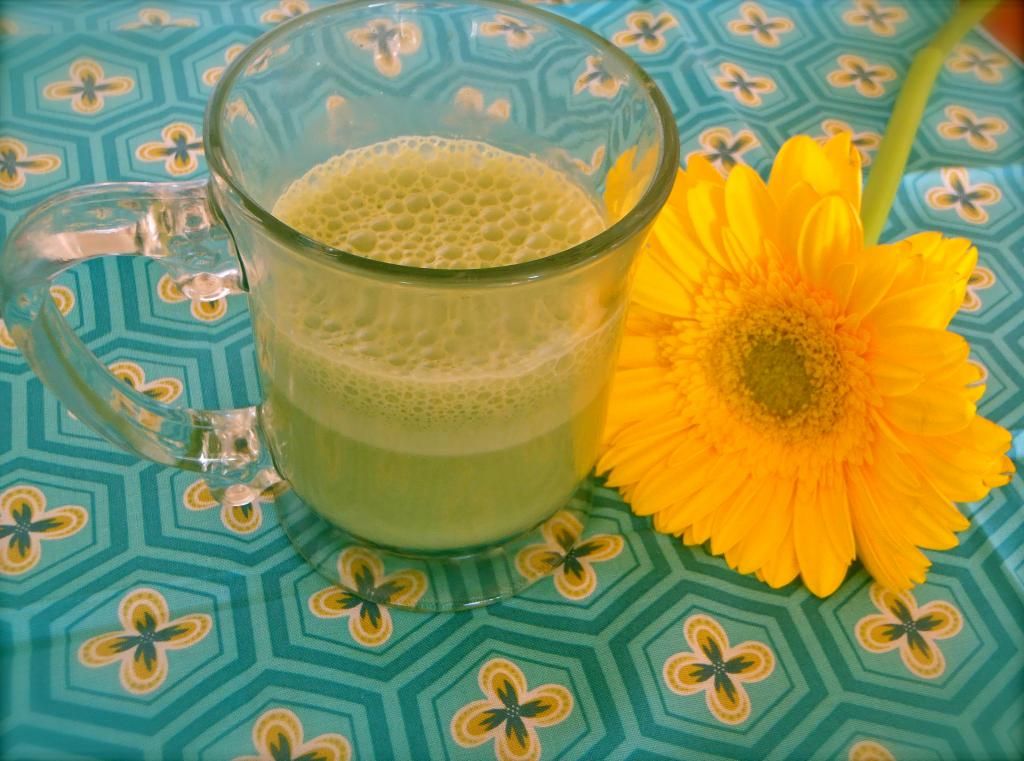 Today we talk about the amazing superhero food Matcha!
Remember our fun facts about Matcha Powder?
✿ Matcha is a finely milled green tea powder superfood extraordinaire!
✿ Monks used to drink Matcha to stay alert yet calm. This effect has been proven by Matcha's L-Theanine content (an amino acid that promotes relaxation).
✿ Matcha gets its green colour from its high chlorophyl levels.
✿ 1 cup of a Matcha drink is equivalent to 10 cups of green tea (in terms of nutritional value)
✿ Matcha contains 20X more antioxidants than pomegranates and blueberries.
MATCHA MINT LATTE
INGREDIENTS:
❊
1 cup almond milk (make your own!)
❊
3 drops peppermint essential oil
❊
8 drops liquid stevia (or 1-2 tsp honey)
1) Heat the milk in a small pot on the stove at medium/high heat.
2) Add the vanilla, matcha, peppermint and sweetener of choice right a way and begin to whisk the liquid with a fork.
3) Continue to whisk until all of the ingredients dissolve and the milk begins to froth (the froth should start to rise and at this point remove the pot from the heat). Dip your finger into the milk to test if it is hot.
4) Once heated, pour the milk mixture into a blender. Blend on high for about 3 minutes (so it becomes light and frothy).
5) Pour into a glass and enjoy.
❊ A note: if you go to the store to buy matcha expect to pay around $20.00 for a little tin of it. Do not be scared by the price! A little tin goes a long way considering you only use a small amount at a time and are probably not using it every day!
HAVE YOURSELF A VERY HAPPY DAY!